Free Music Fridays: Way Out West (Scuba), Nirvana (Kissy Sell Out), and Fred Falke (Quinten 909)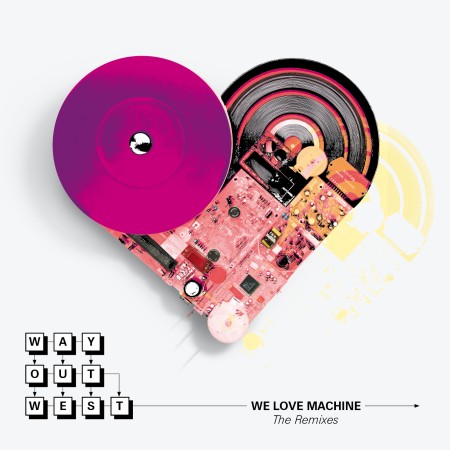 October saw the release of Way Out West's "We Love Machine
" album on Hope Recordings. Now the album gets remixed and we've got a free Dubstep remix of "One Bright Night" for our readers from Scuba

. Look for the remix album available as a digital download on April 16th.
Audio clip: Adobe Flash Player (version 9 or above) is required to play this audio clip. Download the latest version here. You also need to have JavaScript enabled in your browser.

Way Out West – One Bright Night (Scubas Broken Window Dub)
This week we had Kissy Sell Out with the short but sweet mix on the podcast and now we have a free, dancefloor friendly version, of Nirvana's "Molly's Lips" on the download. Check out Kissy's full CD Youth
.
Audio clip: Adobe Flash Player (version 9 or above) is required to play this audio clip. Download the latest version here. You also need to have JavaScript enabled in your browser.

Nirvana – Molly's Lips (Kissy Klub Version)
Quinten 909 just put out his first track on Girls Love DJs record label called "Sophia" with a cool little video of a hot motorcycle girl with an awesome helmet and a drinking problem. He also gave us a free reworking of Fred Falke's "When I Look into Your Eyes" for your listening pleasure.
Audio clip: Adobe Flash Player (version 9 or above) is required to play this audio clip. Download the latest version here. You also need to have JavaScript enabled in your browser.

Fred Falke – When I Look into Your Eyes (Quinten 909 Rework)
Enjoy!

.