Get Your Deadmau5 USB Drive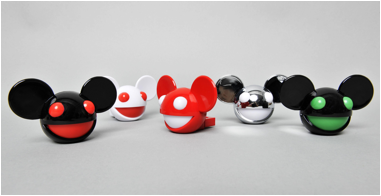 You read it right, Deadmau5 now has his own USB drives that you can order starting Feb 7th here.
He recently made history becoming the first ever artist of this genre to headline London's legendary Earls Court, following in the footsteps of Oasis, Pink Floyd and Madonna.
This special edition deadmau5 USB has eyes that light up when being used. It features
exclusive footage from this recent Live show at Earls Court, recorded on December 18th
2010. Contents include…
• Exclusive film – Live From Earls Court shot in HD
• Behind the scenes footage
• Exclusive photo gallery
• Wallpapers
NOTE: This product is NOT available to territories in the American continent for some weird reason.