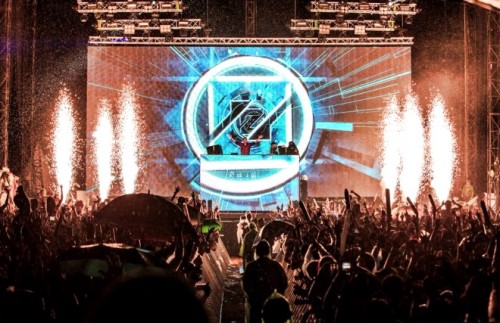 Artists finding their second homes in some of the world's biggest casinos.
Casinos have always been at the forefront of entertainment, providing great live performances by some renowned guests. Las Vegas alone sees millions of people all traveling to see the headliners in action. Cirque du Soleil, Celine Dion, and David Copperfield are just some of the names that have become synonymous with Las Vegas entertainment, but recently, casinos have taken a turn in a different direction.
Following the undeniable impact that online casino gambling has had on land-based casinos, the latter have had to begin looking for new headliners to try and appeal to a younger crowd. Ever since online gambling started with the birth of Intercasino in 1996, many have speculated that it would take over land-based casinos and possibly cannibalize them, prompting casino mogul Sheldon Adelson to wage an all-out war against online gambling. While he has been predominantly on the offensive, other casinos have decided to instead try to widen their appeal.
Enter EDM, today's most popular music genre, and a genre that's unsurprisingly perfect for the casino scene. With casinos, most especially those in Vegas, becoming synonymous with "a good time" and the party lifestyle, EDM fits into the scene perfectly with its high-energy beats. And the best part is, it draws the younger crowds in. Electronic.Vegas shows multiple EDM DJs and artists performing at various casinos in one night, with big names such as Kaskade, Afrojack, Nicky Romero, Hardwell, and Steve Aoki all playing shows on succeeding days. New Year's Eve parties all have big-ticket performers as well, with Snoop Dogg, Iggy Azalea, Calvin Harris, Zedd, and Alesso leading the pack. Most of these names have repeated appearances in some casino clubs, as many of them have already signed exclusive deals with these casinos.
Most notably, Tiesto signed an exclusive 20-month residency deal with the Hakkasan Nightclub at the MGM Grand. The Hakkasan Nightclub has also landed names such as Afrojack and Calvin Harris. Zedd has also become the resident DJ of Wynn's XS Nightclub, where he has reportedly been breaking records for number of attendees, bringing over 11,000 partygoers to the club.
Casinos have been on the hunt for new EDM talents, and it's becoming quite clear that they will stop at nothing to try and land these big names for their in-house nightclubs, with Hakkasan reportedly offering everything from private jets to two-story SkyLoft suites with a butler to DJs in order to get them to sign residency with them. It's becoming quite clear that casinos will soon be the place to be for great EDM entertainment.