DMb Podcast 040 : Deejay EQ – Roadtrip to EDC 2012 (Live Mix) (feat: Atrak, Swedish House Mafia, Avicii, Miike Snow, Skrillex) Free DJ Mix Download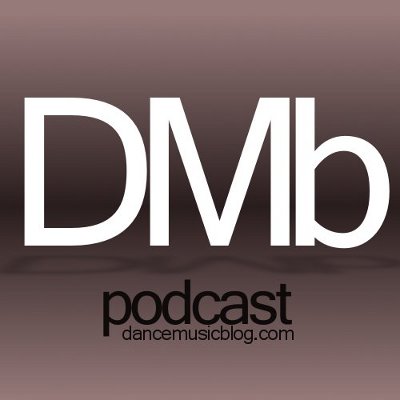 Like DMb
Bringing back one of our resident DJs, Deejay EQ can be found any night of the week grooving the Hollywood Club Scene. From Booty Bass'n offshore in Miami to gettin sky high in Chicago Los Angeles' based Deejay EQ remains at the forefront of this industry's deejay elite. Deejay EQ is known for electrifying and thrilling high profile performances across CALI, MIAMI, CHICAGO, & NEW YORK. Whatever occurrence may hold, whether it be delivering for Model/Actor/Host Bravo's "Tyson Beckford", DJing alongside MTV's hottest host's like "Sam Sarpong" & "Miss California' Pool sider's, to Local Celebrities… Deejay EQ is looked as one of the leading DJ's in Hollywood. Hoping humbly to expand his horizon's with a World Wide Tour with "The League" upcoming in 2010 including AUSTRALIA, LONDON, & JAPAN. "I securely take on what challenge's may lye ahead of me with the utmost of creativity and optimism".
"I feel blessed with a few gifts, my biggest attribute, my intellectual speech" say Marco "Deejay EQ" who used this gift to obtain ON-AIR/Producer/Mixer positions at numerous radio station's in one of the biggest markets in the country, Los Angeles. I had the esteem honor to work as an Assistant Producer on "THE BAKA BOYZ" morning show on BLAZIN 98.9. Every morning from 6:00am – 10:00am… I gove lots of props to J-LOVE 7 THE BAKA BOYZ for having an incredible morning show, I'm very anxious and exited to be a part of this team. I have worked for numerous "Industry" companies such as "MTV" a Viacom Network, "BET" Black Entertainment Television, & Lowry Digital specializing in FILM restoration. The passion for the music derives from earlier in life I began DJing, having provided sounds along Hollywood's elite.
"I have been a vinyl junkie all my life, but with technology moving I find the staple of Serato Scratch-Live to be an impressive tool".
Born Hollywood, California. His parents raised him in a confident open-minded environment. It was at an early age that Marco showed his passion for music and sounds. Marco graduated from Palmdale High School located in beautiful Palmdale, California. Known as a venturous and fast forwarded DJ at the age of 20 graduated and having completed a wide-ranging program in Huntington Beach, California at the "Academy of Radio & Television" decided it was time to further his passion of music, with MUSIC PRODUCTION. With his production skills, Marco now has found the missing link to his creative genius by creating unique mixes and sharing them with the world. Recently, Marco has collaborated with Los Angeles KPWR radio mixers Just Incredible and Sourmilk "The L.A. Leakers" on their Weekly Podcast show and is in the works on producing mixtapes for various Street Wear Clothing brands.
Deejay EQ has put together an eclectic mix for your roadtrip to EDC with a little bit for everyone from Dubstep, House, Club, Old School, and a special tribute to MCA. Happy Travels!
Enjoy!

Podcast: Download (62.4MB)
Mix Info & Tracklisting
DJ EQ – Roadtrip to EDC 2012 (Live Mix)
01. NAPT – TOM TOMS
02. TJR – FUNKY VODKA
03. DUCK SAUCE – GOODY TWO SHOES
04. MARTIN SOLVEIG – THE NIGHT OUT (A-TRAK REMIX)
05. SKRILLEX FT. DOORS – BREAKN' A SWEAT (ZEDD)
06. DRIICKY GRAHAM – SNAPBACKS & TATTOOS
07. DUCK SAUCE – BIG BAD WOLF (&CRAZE &CODES REMIX)
08. 2DEADBEATZ MOOMBAHTON – DIPLO HATES YOU
09. KILL THE NOISE & DILLON FRANCIS – DILL THE NOISE
10. 123 DAFT PUNK – BE MORE TIME (LBL REMIX)
11. MIIKE SNOW – DEVIL'S WORK (DIRTY SOUTH)
12. ELLIE GOULDING – THE LIGHTS (SETH COHEN REMIX)
13. SWEDISH HOUSE MAFIA – GREYHOUND
14. COLDPLAY – PARADISE
15. THREE 6 MAFIA – STAY FLY (CANDYLAND DUBSTEP)
16. GOTYE – SOMEBODY THAT I USED TO KNOW (KDREW)
17. FLUX PAVILLION – DAYDREAMER
18. SKRILLEX & DAMIAN MARLEY – MAKE IT BUN DEM
19. WIZ KHALIFA – WORK HARD PLAY HARD
20. A-TRAK, JUICY J, DANNY BROWN – PISS TEST
21. RIP MCA
22. THE BEASTIE BOYS – THE NEW STYLE
23. THE BEASTIE BOYS – INTERGALACTIC
24. THE BEASTIE BOYS – GET IT TOGETHER
25. THE BEASTIE BOYS – SURE SHOT
26. THE BEASTIE BOYS – TIME TO GET ILL
27. THE BEASTIE BOYS – SLOW RIDE
28. PRINCE – SEVEN (LOVE & LIGHT REMIX)
29. KAVINSKY – NIGHT CALL (ORSON BELLES)
30. FUN – WE ARE YOUNG
Like DJ EQ

For more info on DJ EQ check out:
Facebook
Twitter
Official Website
Booking